---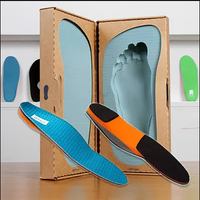 Sale
Whether at work, walking or participating in daily activities, we are on our feet a lot, which puts lots of stress on the joints. All that load can cause problems in the feet, ankles, knees, hips or other body parts if not properly absorbed. With proper inserts, stress and pain on the feet and joints can be reduced, creating a healthier you.
Our Dr. Comfort insoles provide comfort, absorption, stability and support for those living with diabetes, arthritis or other medical conditions. Our orthopedic inserts come in a variety of shapes, sizes and support structure to fit many different types of feet and conditions.
Diabetic orthotics are custom made to an individuals foot therefore unique to that individual. They have 2 layers to allow custom support and offloading, but meet all of the stringent Medicare requirements for diabetic insoles. They consist of 2 layers, a firm bottom layer covered with a softer upper layer which allows us to offload pressure areas on the bottom of the foot.